Yesterday we saw the addition of  "angry", "sad", "wow", "haha" and "love"  join the familiar 'like' when it comes to user response to Facebook content. While previously content was measured by a single like or negative action (unsubscribe, report, unfollow) this new set of engagements brings a new layer of complexity to the simple Facebook post.
Effects on the newsfeed?
What Facebook has yet to describe is the effect that each new reaction has when it comes to ranking content. Will content receiving more "Loves" get higher newsfeed priority over content that receive just "Haha" or "Like"? What does getting an "angry" mean?
Content Considerations
With a  previous focus on getting single engagements, whether its more video views, comments etc., adding 5 new reactions could throw content strategy for a loop. A brand with a focus on humor related content could instead now rank posts by how many "Haha"s it gets.
Another thing to consider is when would "angry" and "sad" reactions come into play. Are there particular moments when a brand wants to generate particularly strong emotions?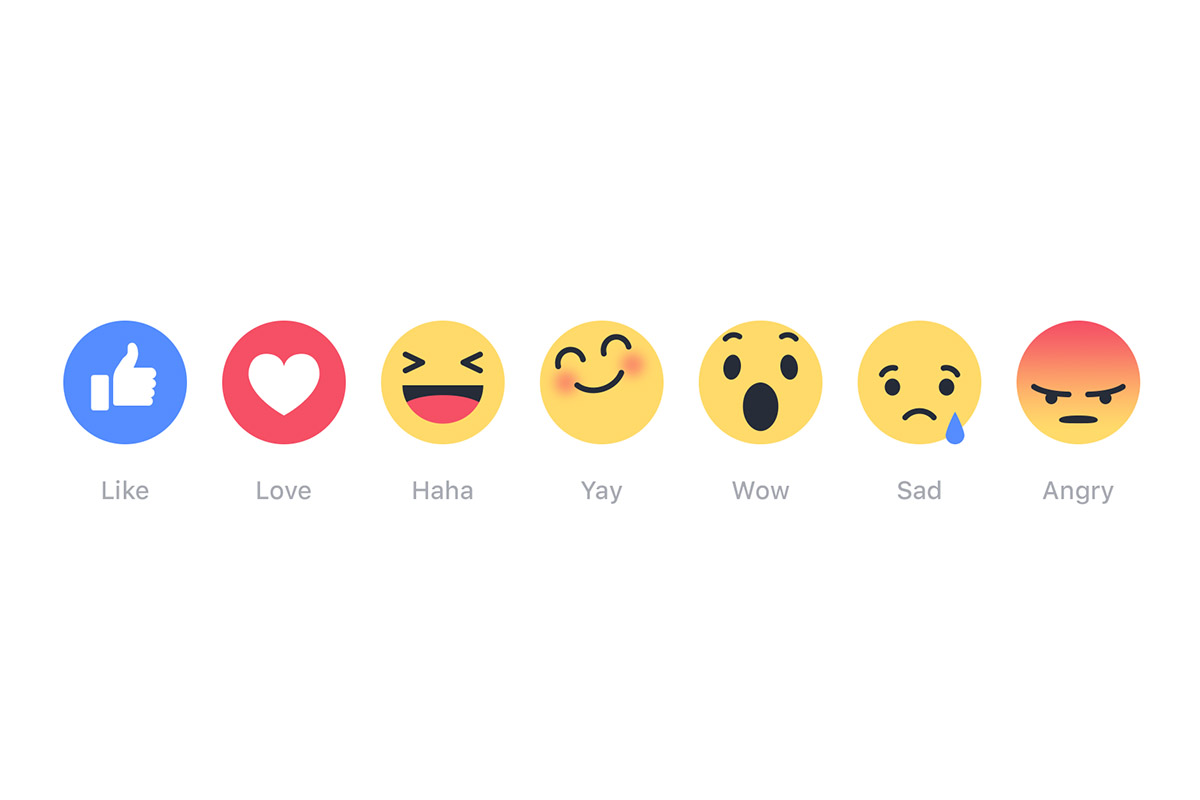 How to Track? 
Measurement structures will also be affected by the introduction of these new engagements. By having the ability to chose the 'angry' engagement, measuring by total engagements doesn't necessarily prove if a post is more or less successful anymore. Already a 'Love' may have more value than a simple like, and a post made to engage fans with 'Haha's could be deemed a failure if instead it received 'Angry' and 'Sad'.
Conclusion
We still need to see the full impact of  how the new 'reactions' feature alters content flows.  An observation I'm already seeing is that a as a single click option (versus a hover and select) general 'like' engagements are still the most dominate engagement.  After a week or so (once initial excitement has died down) there should be enough data to evaluate the impact and see what (if any) changes to tactics and overall strategies need to be done.